Welcome to my newest follower,
Danielle
!
I've been
thinking
a lot recently about our wedding day timeline. Even though we're still 8+ months out from our wedding, I think getting the general layout of things down on paper will really help with all my upcoming meetings with vendors. Everyone's always asking who, when, and where.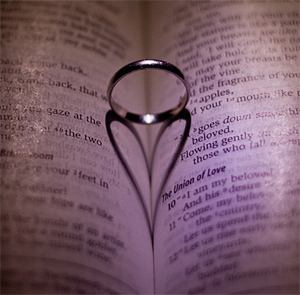 So below is my first attempt at a wedding day timeline. I looked at a bunch of examples, gave a lot of thought as to how much time things take, and came up with what I believe is a pretty comprehensive plan.
Pre-ceremony:

8:00am
- Bride showers and eats breakfast
9:00am
- Bridesmaids arrive, Hairstylist arrives and begins Bridesmaids' hair
11:00am
- Decorations are dropped off at the reception venue
12:00pm
- Hairstylist begins Bride's hair
1:00pm
- Groomsmen meet Groom at the hotel
1:10pm
- Lunch
1:30pm
- Photographers arrive at bride's parents' house and hotel
1:35pm
- Bride gets her makeup done; Groom and Groomsmen get dressed
1:45pm
- Florist drops off flowers at the Bride's parents' house
1:55pm
- Bride gets dressed
2:00pm
- Ushers arrive at the church; Florist drops off flowers to the church; Photographer 2 leaves for the church
2:10pm
- Groom and Groomsmen leave for the church
2:30pm
- Bride, Bridesmaids, and Photographer 1 leave for the church
Ceremony:
3:00pm
- Ceremony procession begins
Between Ceremony and Reception:
3:45pm
- Receiving line outside the church
4:15pm
- Family photos at the church
4:30pm
- Florist drops off flowers at the reception site
4:45pm
- Bridal party photos at the church
5:00pm
- Limo arrives at the church; Bridal party photos downtown Naperville
6:00pm
- Helpers move things to the reception venue and check set-up
6:15pm
- Bridal party leaves for Joliet
Cocktail Hour and Reception:
6:30pm
- Cocktail Hour begins
6:45pm
- Bridal party arrives at the reception venue; Bustle bride's dress and touch-up hair and makeup
7:00pm
- Bride and Groom arrive at Cocktail Hour
7:30pm
- Guests are moved to the ballroom
7:40pm
- Introductions of the bridal party
7:45pm
- Bride and Groom have their first dance
7:55pm
- Toasts and speeches during salad course
8:10pm
- Main course is served
8:35pm
- Mother/Son, Father/Daughter dances
8:45pm
- Open dancing begins
9:20pm
- Cake cutting
9:30pm
- Photographers end their day
10:50pm
- Last dance
10:55pm
- Grand exit
Post-Reception:
11:15pm
- Designated person removes all items from the reception venue
11:35pm
- Limo drops off Bride and Groom at the hotel
12:00am
- After party at the hotel bar
Creating this timeline brought up a lot of logistical questions, like...
How much time does the hairstylist need to do hair and makeup?
Who will distribute flowers at the church?
How early should the Groom and Groomsmen be at the church?

When do I take off my veil?
Who will move things from the ceremony site to the reception site?
How will the bridal party get home after the reception?
... and many more.
Good thing we have 8+ months to work these things out!